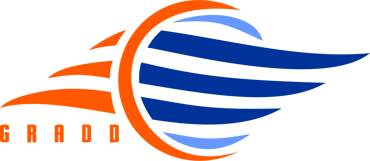 IntrCooll is revolutionizing the way we cool our environment with its two-stage indirect / direct adiabatic cooling process. Utilizing the natural principle of water evaporation, IntrCooll is able to achieve optimal comfort by effectively cooling the air while minimizing moisture levels. This innovative approach takes adiabatic cooling to a whole new level, providing users with an energy efficient and reliable solution that keeps spaces comfortable while saving both energy and money in the long run.
Oxycom IntrCooll Plus 2-Stage Adiabatic Cooling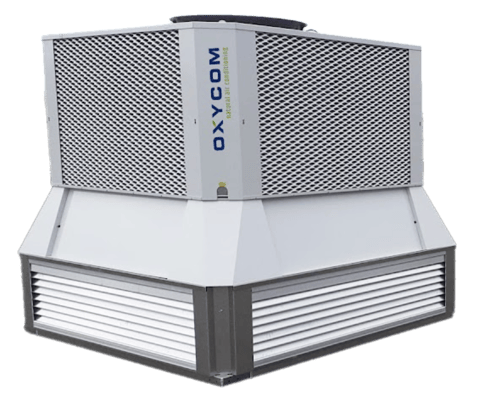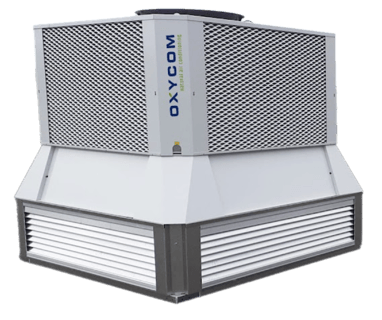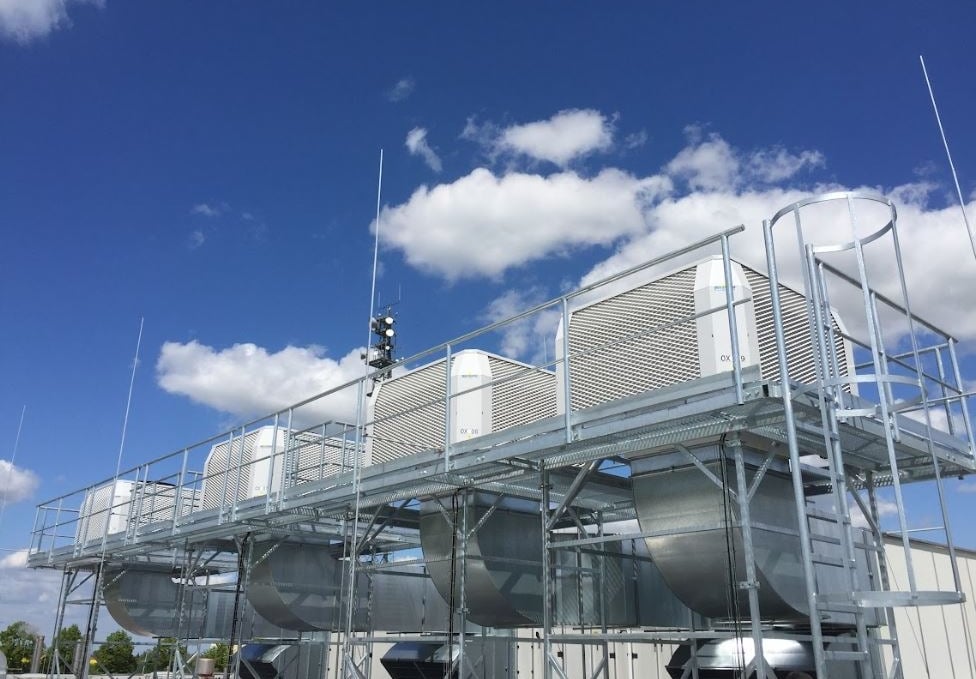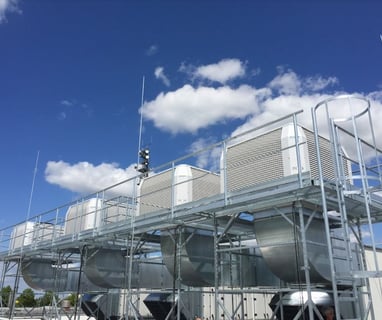 Optimal temperature and humidity levels throughout the year.
Introducing Oxycom's IntrCooll Plus - a cutting-edge, two-stage adiabatic cooling system designed specifically for industrial facilities. With IntrCooll Plus (rated at 8,240 CFM), you can enjoy superior ventilation, cooling and filtration that meets the unique needs of your facility.
An energy-efficient substitute that is eco-friendly and utilizes 90% less energy vs. conventional A/C.
Transforms your space with 100% pure, refreshing, and filtered outdoor air for a cool and clean atmosphere.